2022 5th International Conference on Advances in Materials, Mechanical and Manufacturing (AMMM 2023) will be held in Osaka, Japan on September 1-3. AMMM 2023 conference is an open forum for the exchange of state-of-the-art knowledge concerning engineering and innovative materials. The conference solicits papers in all aspects of Materials Science and Engineering, Materials Properties, Measuring Methods and Applications, Methodology of Research and Analysis and Modeling, Materials Manufacturing and Processing, etc.
Submission Guideline
Submission Deadline: July 15, 2023(Final Call!!!)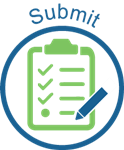 Official language in AMMM 2023 conference is English in paper writing and presentation. Please format your paper according to the template. And the submitted papers should be no less than 6 pages. The submission without enough content may lead to direct paper rejection in the preliminary review. Accepted full papers will be published and invited to present at the conference. But accepted abstracts will be invited to present at the conference only. The abstracts will not be published, but will be included in the conference abstract brochure.
Welcome you to submit the paper or abstract by Electronic Submission System or by conference email (ammmconf@126.com).
Publication
Like previous conference, submitted papers will be reviewed by 2-3 peer reviewers. And accepted and presented papers will be recommended to one of the following publications:
Option 1

The registered and presented papers which are related to materials will be published into Key Engineering Materials (ISSN print 1013-9826; ISSN cd 1662-9809; ISSN web 1662-9795), which will be submitted for Ei Compendex, SCOPUS, Inspec, CAS, EBSCO index, etc.
Option 2


The registered and presented papers which are not related to materials will be published into Applied Mechanics and Materials (ISSN print 1660-9336, ISSN cd 2297-8941, ISSN web 1662-7482) , which will be submitted for Inspec, Chemical Abstracts Service (CAS), Google Scholar, ProQuest, EBSCO index, etc.
Reviewing Process
The program committees will use a double-blind review process to evaluate papers based on scientific merit, innovation, relevance, and presentation, etc. Submitted papers must describe original work that has not been published before or is under review by another conference or journal at the same time. Each submission will be checked for any significant similarity to previously published works or for simultaneous submission to other archival venues, and such papers will be rejected directly.
Conference Topics
The conference will bring together leading researchers, engineers and scientists in the domain of interest from around the world. Topics of interest for submission include, but are not limited to:
Material Science and Engineering:
• Composites

• Micro / Nano Materials

• Steel and Iron

• Ceramic

• Metal Alloy Materials

• Energy Machinery and Equipment

• Polymer Materials

• Optical/Electronic/Magnetic Materials

• Surface Engineering/Coatings

• Building Materials

• New Energy Materials

• Power and Fluid Machinery

• Environmental Friendly Materials

• Biomaterials and Chemical Materials

• Thin Films

• Earthquake Resistant Structures, Materials and Design

• Smart and Intelligent Materials

• Hydrogen and Fuel Cell Science, Engineering & Technology

• Materials Forming, Machining

• Welding & Joining

• Mechanical Behavior & Fracture

• Material Design of Computer Aided

• Tooling Testing and Evaluation of Materials

• Microwave Processing of Materials

• Mechanical Dynamics and Its Applications

• Mechanical Reliability Theory and Engineering

• Vibration, Noise Analysis and Control

• Materials Physics and Chemistry

• Laser Processing Technology
Mechanical and Manufacturing Engineering:
• Mechanical and Materials Engineering

• Aerodynamics

• Aerospace Systems and Technology

• Alternative Energy

• Applied Mechanics and Design

• Automation

• Fluid Dynamics

• Industrial Engineering

• Industrial Tribology

• Instrumentation and Control

• Internal Combustion Engines

• Fuels and Combustion

• Renewable Energy

• Reverse Engineering

• Solid and Fracture Mechanics

• Solid Mechanics

• Biomechanics

• Composite Materials

• Computational Fluid Dynamics

• Computer Aided Engineering Design

• Concurrent Engineering

• Condition Monitoring

• Heat and Mass Transfer

• Heat Exchangers

• Heat Transfer

• Machine Design

• Machinery Dynamics

• Green Manufacturing

• Noise and Vibration Analysis

• Optimization of Systems

• Rapid Prototyping

• Tribology and Reverse Engineering

• Design and Manufacturing

• Energy and Thermofluids

• Energy Conversion System

• Energy Management

• Finite Element Analysis

• Manufacturing

• Materials Science

• Mechanical Engineering

• Micro-Machining

• Micro- and Nano Manufacturing

• Micro and Nanomaterials

• Modeling of Processes

• Nano-Technology

• Refrigeration and Air Conditioning

• Renewable and Non-Renewable Energies